DVACK provides more than crisis intervention and direct support services to victims and their families. Thanks to contributions from people like you, we are able to provide individuals and families with the items necessary to provide for their health, safety and needs to move on to a violence free life.
All donated items are greatly appreciated and are routinely used and needed by shelter residents and families within our community. Thanks to contributions from you and others in our community, DVACK is able to provide for individuals and families transitioning out of shelter and moving into their new homes as well as clients who are still taking the steps toward safety and self-sufficiency. Items as simple as trash bags, cleaning supplies, medicine, hangers, personal hygiene items, etc. provide our clients the comfort in knowing that they can provide for their family – diminishing yet another common reason victims are drawn back to an abuser.
~THANK YOU~
Donation slips are available for tax deductions.

Please see our Donor Policy Page to learn more about our donations process.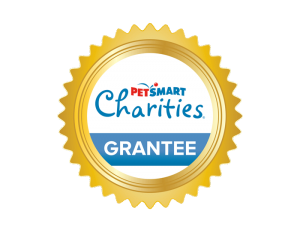 Did you know we also operate our own thrift store?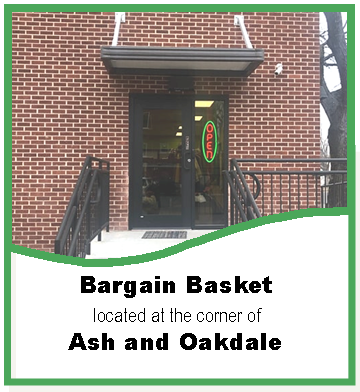 The BARGAIN BASKET is open to the public and all proceeds benefit DVACK and those we serve. DVACK clients are provided vouchers to get needed items free of charge.
Below is a list of items commonly provided to survivors.
Hygiene Items
Shampoo & Conditioner Sets
Body Wash
Men's and Women's Deodorant
Tampons and Panty Liners
Lotion
Razors
Brushes
Blow-dryers
Contact Solution & Contact Cases
Baby Wipes
Diapers and Pull Ups
Diaper Cream
Household Cleaning Items
Laundry Detergent
All Purpose Household Cleaner
Dish Soap
Sponges and Scrubbers
Paper Towels
Toilet Paper
Brooms and Dustpans
Kitchen Items
Pots and Pans
Kitchen Utensils
Plates, Bowls and Cups
Silverware
Storage Containers
Foil & Saran Wrap
Small Appliances: Coffee Makers, Toasters, Microwaves, Hand Mixers
Reusable Water Bottles (Especially useful in the hot summer months)
Bed and Bath Items
Air Mattresses (Many clients do not have beds when transitioning into their own home. Air mattresses with a built in electric pump are extremely helpful.)
Bed Sheet Sets (Crib to King Size)
NEW Pillows
Alarm Clocks
Bath Towels
Washcloths
Hangers
New Bath Rugs
Safety Items
Keyed Entry Doorknob Sets
Bed and Bath Doorknob Sets
Old Cell Phones (did you know any phone with a charge can call 911)
Phone Chargers (all types)
Food and Accessories
Any non-perishable food items
If you have fresh produce or products you would like to donate, please contact us first at 827-5862. If we are unable to utilize the items, we most likely could refer you to someone who can.
Clothing
Did you know we have our own thrift store? The Bargain Basket is open to the public and all proceeds benefit DVACK and those we serve. DVACK clients are provided vouchers to get needed items free of charge. For more information about the Bargain Basket, click here.
Bras of ALL SIZES – Sports Bras are also extremely helpful.
NEW Underwear of all sizes (Child/Youth Women's, Plus Size, Mens)
Socks of ALL SIZES
Non-skid Shoes
Scrubs
Wal-Mart & Target Gift Cards (Gift Cards allows DVACK to purchase specific items to meet a client's immediate need. For example, non-skid shoes in their size or a specific type of shirt required for their new job.)