Hours:
12pm - 5pm Monday, Tuesday, Thursday and Friday
Closed Wednesday
11am - 2pm 1st and 3rd Saturday of every month
*Donations can be dropped off Monday-Friday 8am to 5pm at 203 S. Santa Fe
The Bargain Basket is located adjacent to the DVACK business office and was established in 2003 offering clothing and basic necessities to survivors' of domestic violence and sexual assault.

The Bargain Basket sells new and gently used clothing f
or the whole family from newborn to adult, including a wide range of men's clothing
, accessories, books, home décor, seasonal items and more.
All merchandise is donated from the community.
Cash donations are also given from time to time through the Bargain Basket. All proceeds benefit survivors of domestic violence and sexual assault.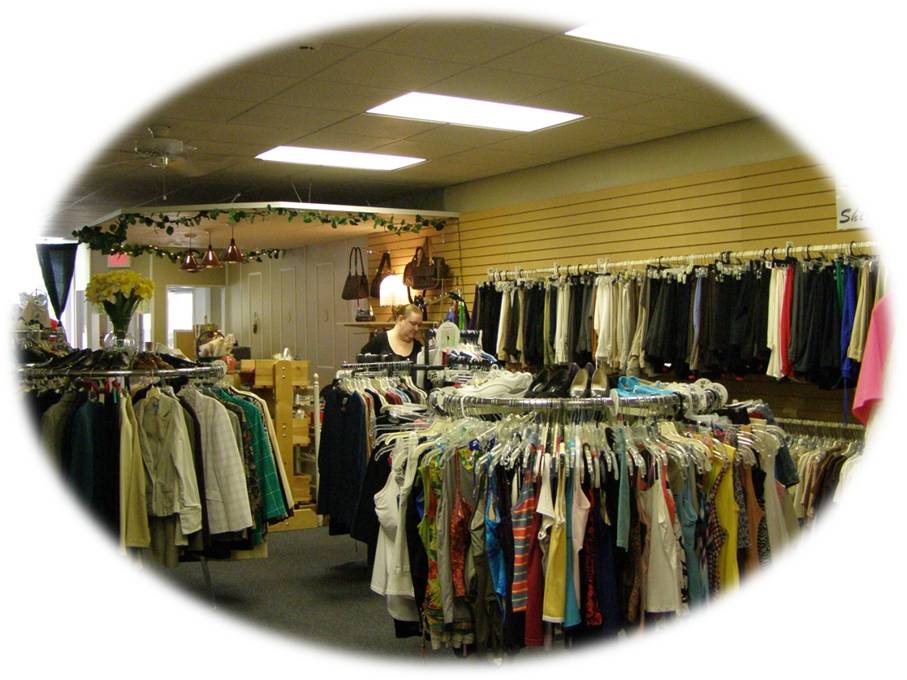 DVACK's
Volunteer Coordinator trains and oversees the volunteers to keep the Bargain Basket staffed and running efficiently.
In addition to our regular volunteers DVACK and The Bargain Basket are in partnership with USD 305,
Occk
Inc. and The SER Corporation allowing students and individuals to volunteer. In return they gain pertinent retail and customer service skills as we are a stepping stone to prepare them prior to going out in the workforce.
Without the support of our volunteers and community, the Bargain Basket would not be possible! We at DVACK and those we serve cannot thank you enough for all that you do to make this opportunity possible!